Our Glass Shop in Laveen Village, AZ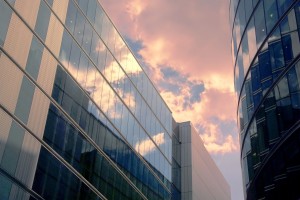 With views of South Mountain and close proximity to the Phoenix city center, Laveen has becom an area made for homes and commercial buildings designed with insulated glass windows for viewing the beauty of the surrounding area. Unfortunately, windows can break or older single pane windows aren't insulated enough to keep out the heat of the summer. Window repair or replacement becomes necessary when your home or office window glass is broken. Most people believe that when only the outside or inside pane of their dual pane window is chipped or cracked, only the damaged pane needs to be replaced. However, for an insulated unit, like a dual pane window, the entire window unit needs to repaired and restored. We make window repair or glass replacement a simple process that includes a on-site measurement, a firm window glass quote and the subsequent mobile window repair.
If you want to give a makeover to your home then you can consider many changes in your house. A successful and intelligently managed home improvement project can make your home more attractive and efficient. It may also increase the worth of your property. When you consider investing in new decorative items for your home then a good idea would be to use the glass items to enhance the look of your home. You can consider replacing old glass windows and patio doors of your home and fitting beautiful decorative mirrors. Similarly, you can use glass shower doors and tub enclosures to modify the design of your bathroom.
Choosing the appropriate replacement windows will depend upon the style of your home. For instance, an antique style home would need a particular type of windows to complement the style, while a modern house structure would need contemporary replacement windows to go with its look. You can find windows that open up, down, in or out and have different styles like arched, beveled or tinted. Replacement windows also vary in performance. Energy star rated windows, which are becoming increasingly popular, can help you lower your energy bills, protect the interior of your home from harmful sun rays and make your home more comfortable. Thus, you have a plethora of choices at your disposal.
Receiving Quality Window Repair Laveen

It is also very important that you approach a professional and well reputed glass company which is known for its workmanship and customer satisfaction. If you are facing difficulty in finding a dependable glass company, then stop worrying! We, at Superior Replacement Windows Laveen supply, install, repair and replace all kinds of glass products for residential and commercial properties. With our extensive experience of more than 20 years in this field, we have served many customers across different regions.
We supply and install patio doors, replacement windows, roof windows, decorative mirrors, vanity mirrors, sliding glass doors, bathroom mirrors, glass shower doors, tub enclosures, glass tables, glass shelves and office glass tables and booths. Moreover, we also supply glass products to construction and building companies.
Please call our Laveen Village location to schedule an appointment with our glass specialist. Our representative will come to your home or office to discuss your window repair and provide a no obligation quote. We strive to provide quality products and services to our customers. Customer satisfaction is our foremost goal.
Superior Replacement Windows in Laveen, Arizona provides commercial and residential window repair and glass replacement services. Our warranty guarantees the quality standards we adhere to and the workmanship of our window installers. We strive to exceed all building contractor standards.