Residential Window & Glass Replacement Services in Laveen AZ
Are you currently living in a house with a broken window or door glass? Superior Replacement Windows in Laveen Village, a township area within the city of Phoenix, AZ, is a full service residential window glass replacement company providing single pane and dual pane window glass and various household glass items such as glass shower doors, sliding glass doors, glass table tops, glass shelves. We provide repair, replacement and installation (full service) for the following house glass products:
Single Pane and Dual Pane Glass Replacement Units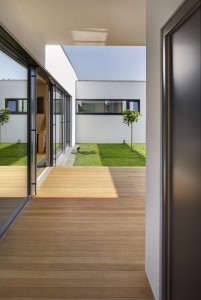 Window glass replacement is the process of removing a broken or cracked window pane or dual pane with failed seals and replacing it without removing the frame from the wall of the house. The process includes removal of the single pane or dual pane glass and then replacing it with a new unit. We offer annealed or tempered glass in various colors and with energy saving coatings such as Low-e.
Energy Saving Replacement Windows
PVC, Aluminum and Wooden window frames are available with dual pane window glass that is coated with low-e coatings and filled with Argon gas. All of our windows come with the manufacturers lifetime warranty and include bug screens. Our windows are perfect for upgrading from single pane to dual pane windows or remodeling a home with outdated window frames and glass.
Custom Glass Shower Doors and Tub Enclosures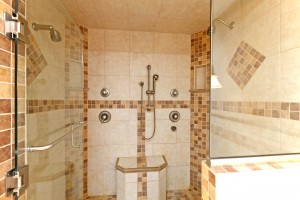 Superior Replacement Windows are glazing experts in the design, configuration, and installation of a variety of unique glass products including shower and tub enclosures, shower doors, frameless shower doors, frameless tub enclosures, and sliding shower doors. We guarantee the enclosure is correctly ventilated and we also ensure water containment to avoid seepage and shower head spray beyond the enclosure. Glass of average size is applied in order to lower expenses by decreasing cutting and assembly obligations. The right measurement and installation can render a beautiful and durable glass shower enclosure that can add to the value of a bathroom or tub.
Tempered Sliding Glass Doors (Single & Dual Pane)
The most delicate windows in your home are usually sliding glass doors in Laveen. Flying particles from landscapers, golf balls, misguided pets and birds can result in chips and fractures. Our solution is to install tempered or laminated glass sliding doors that are protected. Due to door size, insulated glass is used by most to maximize energy efficiency and keep expenses low.
Custom Glass Table Tops
Superior Replacement Windows makes customized glass that is made to fit any tables in the residence and various kinds of furniture, including patio tables made with umbrellas. A window glass specialist will make a trip to your house to determine glass type safety, edging,dimensions, and thickness for your table top application.
Stylish Residential Bow and Bay Windows
Bow and bay windows by Superior Replacement Windows are properly determined and made to enhance the look and worth of any house or business property. We offer an extensive range of curved, boxed and bayed window layouts and angles.A tinted, insulated, laminated or architectural glass can be determined to boost the performance of the bow or bay window.
Customized Mirror Glass
Superior Replacement Windows can provide custom glass mirrors, wall mirrors, bar mirrors, vanity mirrors, bathroom mirrors, decorative mirrors and shelving. We will consult with you and help you create a look which is entirely your own for your property or office. To ensure the long life of your mirrors, our installers utilize the best hardware and adhesives.
Skylights and Roof Windows
Skylights and roof windows are open to rough weather, debris and fallen trees. Superior Replacement Windows Laveen specializes in replacement of residential and commercial skylight and roof windows because of damage. Preventative procedures are utilized for proper sealing and fit to ensure water seapage doesn't arise.
The Best Custom Glass Shelves
Superior Replacement Windows can customize furniture or wall mounted with glass shelving. Whenever you need different shapes, tinting, mirrored or laminated glass installed, our specialists are at your service.
Make Superior Replacement Windows in Laveen Village your first call when needing residential glass repair or replacement.